Services
We also do custom pearl work and can supply some pearl for projects. Also, please check out our link to CP Inlay in Malone NV.

Vintage Guitar Restoration
We do a lot of work on pre-war Martins. We honor the craft the old timers put into those guitars.  I am familiar with Hot Hide glue and old Martin construction

We have a large stock of building kits,
guitar parts and other items you may need
for your guitar.  If you can't find
it in our shop, contact me and
I'll try to help you find what you're looking for.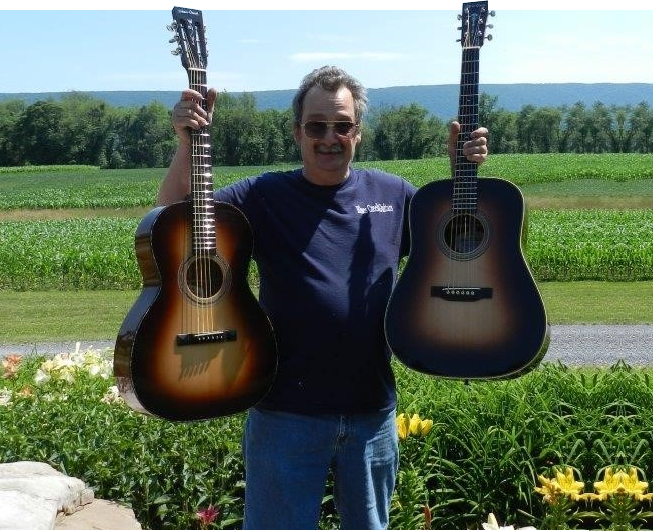 About Me
Join the growing movement of home and project guitar builders and start making sawdust! Blues Creek Guitars will help you build acoustic guitars step by step. Our wide selection of acoustic guitar kits will help streamline your project, and our equipment and knowledge base will get you across the finish line.
Contact Info
John F. Hall, Jr. Blues Creek Guitars Luthier & Owner

(570) 682-8046

(570) 682-3962

[email protected]

244 Forest Drive Hegins, PA
17938 USA
Get In Touch
Integer leo nisi, sagittis ac interdum quis, pellentesque non lorem